I am not sure whether to be amused or horrified
Steve McSteveface
A gentle reminder that it's coming close to Easter and a holiday wouldn't be a holiday without an "awkward photo" post.
Stay tuned for the 2016 version but in the meantime enjoy (?) this post from 2014…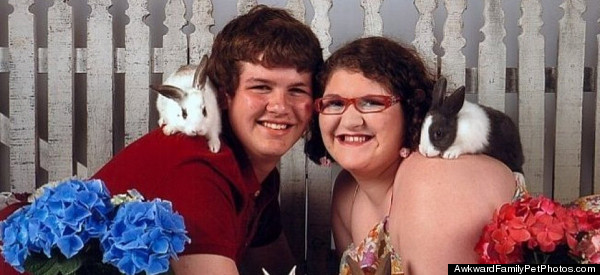 Doctor, can you check out this growth on my back please…
10 – "Hare-y Backs "
I think the only saving grace about this photo is that they are not both stark naked as I don't think I could cope with seeing anymore of their furry little packages.
Easter egg hunt (say it fast)…
9 – "PokeMOM – Gotta Catch 'Em All"
I think that the reason this little boy is crying is because he's figured out where the last Easter Egg is hidden…
Wrong, wrong, wrong!
8 – "Run, Rabbit Run…No Really, RUN!"
Is that a large top hat he has climbed out of or the opening to the tunnel to the prison he…
View original post 288 more words